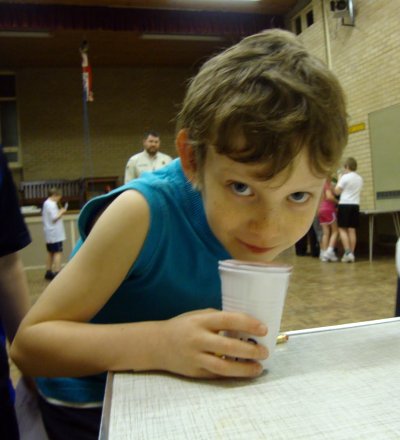 Did you know that the human nose can detect more than 10,000 smells? And that no two people smell the same? Thats what cubs @ St Andrews found out as part of their 'What's that Smell?' night.
A quick game of stuck in the mud got everyone hyped up and then on to the main challenge of the night where cubs had to sniff different odours around the room and guess each scent.
'Urrrrghhhh' said one cub as he sniffed the perfume, 'yuck' said another sniffing mustard.
Once the cubs had finished sampling the smells, Akela suprised them with a reply from one of the soldiers who the cubs had packed a gift box for just before Christmas. One of the soldiers has promised to visit the pack on his return from the army. A scanned copy of the
letter
is now online for you to read.
Everyone had a great night! Check out the pics in the
Photos
area.